Users will soon apply for verification on Instagram as the social media giant platform rolls out a number of new features aimed at increasing transparency and engagement.
Instagram said it was rolling out the feature locally to clear the air around its verification process which had become the centrepiece of several conspiracy theories including paid-for blue badges and fake influencer accounts.
"Our community asked us for more transparency around this issue, and with today's announcement we're sharing clear details about verification requirements and eligibility criteria," Instagram's strategic partner manager APAC, Nicci Meek, told nine.com.au in a statement.
"This new feature will allow our community the opportunity to apply for verification themselves, and understand the process behind getting verified on Instagram. We believe opening up verification to the public will also work towards safeguarding our community."
Traditionally "blue ticks" – technically known as a "verified badge" – have been awarded to celebrities, athletes, musicians and notable "influencers" by Instagram staff to avoid copy-cat accounts.
To be verified, Australian accounts must meet a number of requirements. Instagram will assess the profile for notability, authenticity, uniqueness and completeness.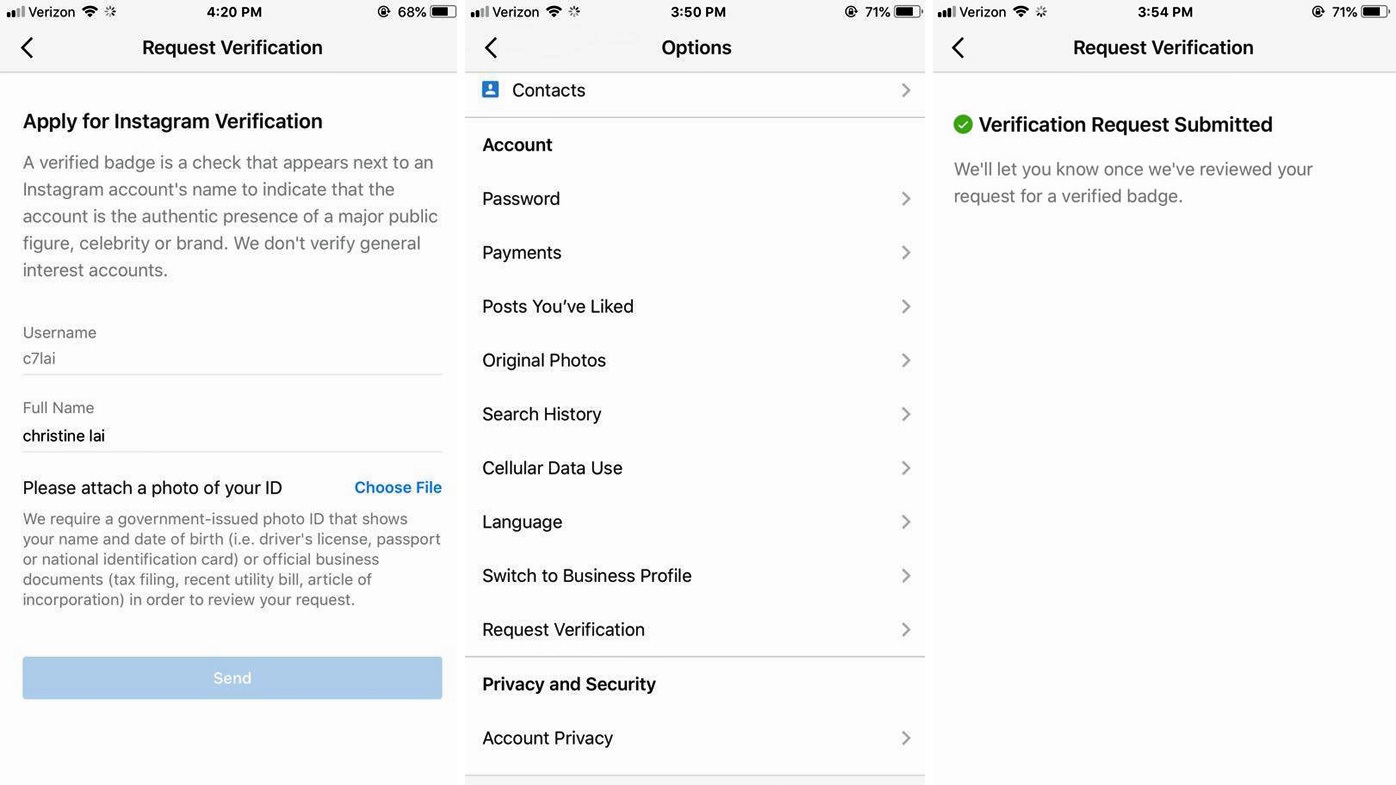 (The three-stage process some users will be able to take to have their profile verified. Image: Supplied)
 Alongside its verification testing, Instagram will also launch a new interactive "questions sticker" inside its "Stories" function.